Psychosocial Research
Understanding patient experience in assisted reproduction to improve clinical care, and identifying psychosocial factors influencing their family building decisions and treatment choices to optimize patient satisfaction.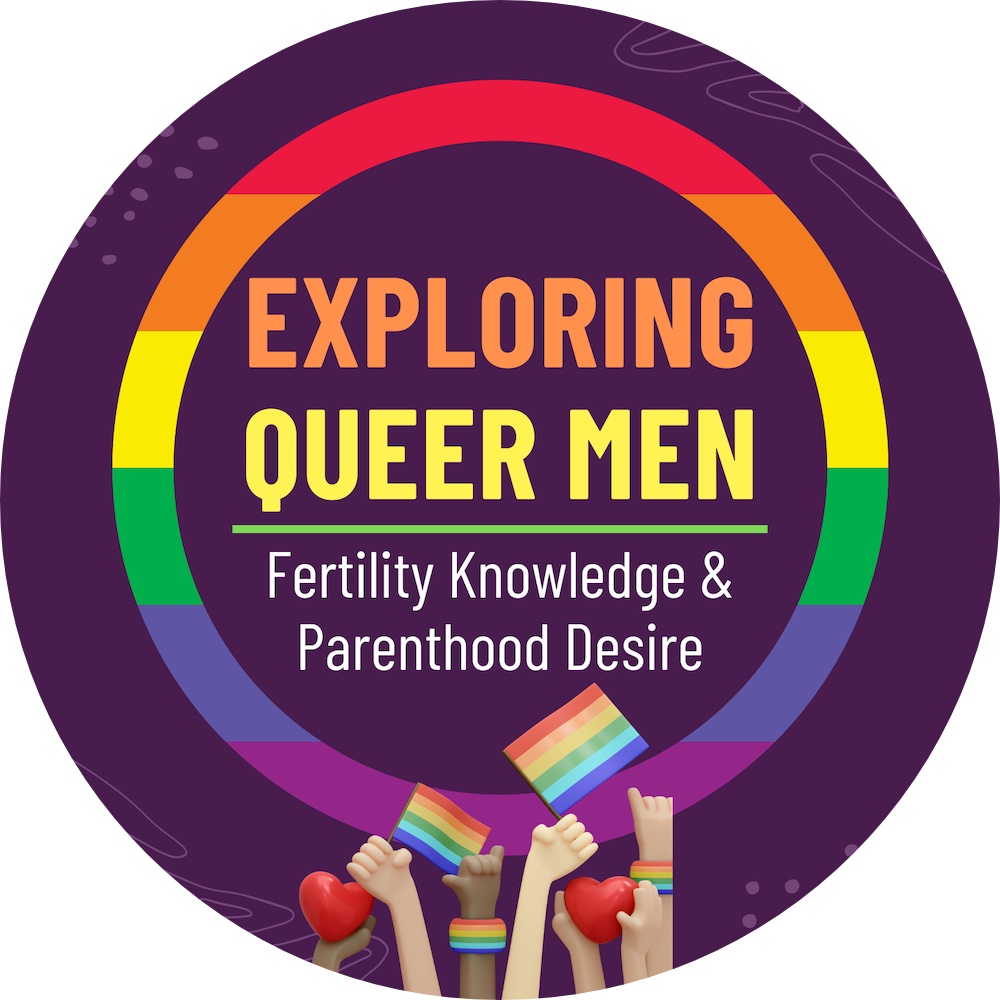 Queer Men Fertility Survey
The online survey aims to explore the fertility knowledge and parenthood desire of childless queer men, and the contributing roles of race, culture, sexual identity, and perceived social stigma in influencing their desire to have children. Your participation would help improve the scientific knowledge base surrounding queer men's desire to have children, their fertility knowledge and understanding of assisted human reproductive services. Participants may improve their own fertility knowledge by completion of the survey. Learn more.
Egg Freezing Study
Egg freezing using vitrification technique is now an established clinical procedure to preserve fertility. An increasing number of young women are seeking social egg freezing to delay childbearing for various reasons. Our team has developed a novel decision aid mobile app called 'FrzMyEggs' (aka Freeze My Eggs) that provides evidence-based egg freezing information and clinical tools to support decision-making. This app is available on iOS and Android for free downloading. Check out the webpage FrzMyEggs.me for more information. We are also conducting studies to understand the experience of egg freezers.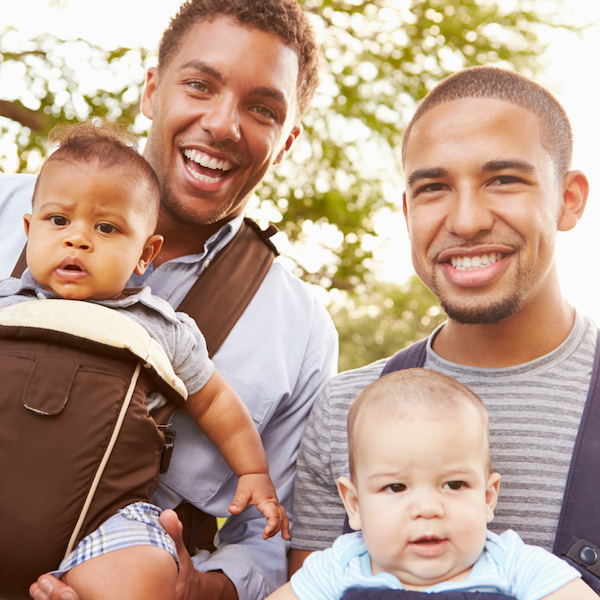 Same-sex male couples and single men survey study
Increasingly, same-sex male couples and single men who wish to achieve parenthood are using assisted reproductive technologies (ART) such as egg donation, in-vitro fertilization (IVF), and surrogacy to build their families. There are significant considerations involved when undergoing the process of third party reproduction via ART. We are recruiting men who are a part of this demographic to participate in the current study! Our study aims to provide a contemporary snapshot of the current state of ART in Canada, and understand the experiences of men who have used ART to start their families. Through this study, we hope to optimize the clinical care model for same-sex male couples and single men using ART.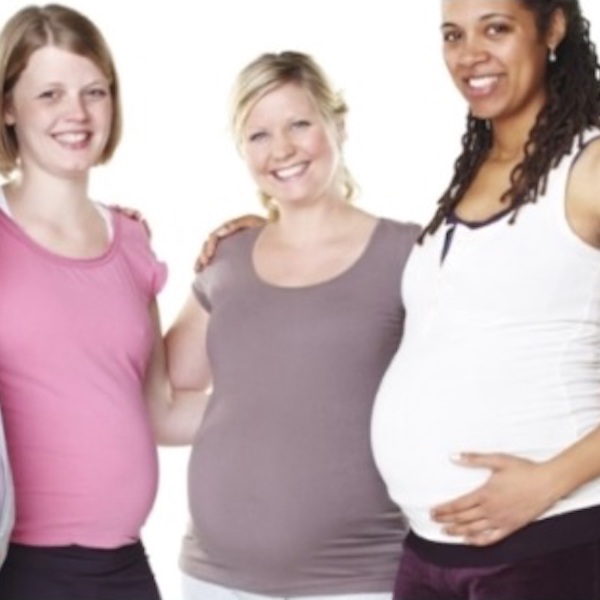 Experiences of Gestational Surrogates
Gestational surrogacy is a process in which a woman carries a pregnancy for an individual or couple who is intended to parent the baby post-birth. Our surrogacy study aims to provide a snapshot of the current state of surrogacy practice in Canada and understand the experience of Canadian women who have been a gestational carrier.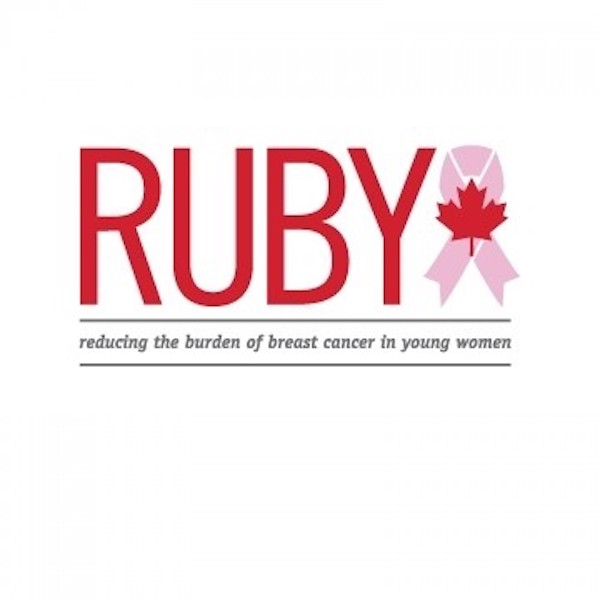 Oncology Fertility Preservation
Guidelines from medical societies recommend that oncologists discuss treatment-related fertility issues with young cancer patients as early as possible after diagnosis and, if appropriate, expedite referral for fertility preservation. SPOKE (Surgeon and Patient Oncofertility Knowledge Enhancement), funded by CIHR and CBCF, is a fertility knowledge translation intervention research project aiming to remove the barriers for surgical oncologists to offer fertility preservation service to their cancer patients. The team has completed a baseline needs assessment and developed an Oncofertility Resource Toolbox for surgeons. The study is ongoing to examine the effectiveness of the intervention strategies. Read more about the SPOKE study.
Other publications
Yee S, Hemalal S, Librach CL. 'Not my child to give away': a qualitative analysis of gestational surrogates' experiences. Women and Birth. 2020 May;33(3); e256-e265.
Warner, E., Yee, S., Seminsky, M., Glass, K., Foong, S., Kennedy, E., Narod, S., Quan, M.L. (2019). Effect of a knowledge translation intervention on breast surgeons' oncofertility attitudes and practices. Annals of Surgical Oncology, 25(5):1645-1652.
Yee S, Librach CL. Analysis of Gestational Surrogates and Intended Parent Relationship Dynamics during Gestation and Post-birth. Birth. 2019 Dec;46(4):628-637.
Yee S, Goodman C, Librach CL. Determinants of gestational surrogates' satisfaction in relation to the characteristics of surrogacy cases. Reproductive BioMedicine Online. 2019 Aug;39(2):249-261.
Warner E., Yee, S., Kennedy, E., Glass, K., Foong, S., Seminsky, M., Quan, M.L. (2016). Oncofertility knowledge, attitudes and practices of Canadian breast surgeons. Annals of Surgical Oncology, 23(12), 3850-3859.
Dar S, Lazer T, Swanson S, Silverman J, Wasser C, Moskovtsev SI, Sojecki A, Librach CL. Assisted reproduction involving gestational surrogacy: an analysis of the medical, psychosocial and legal issues: experience from a large surrogacy program. Human Reproduction. 2015 Feb;30(2):345-52.
Grover S, Shmorgun Z, Moskovtsev SI, Baratz A, Librach CL. Assisted reproduction in a cohort of same-sex male couples and single men. Reproductive Biomedicine Online. 2013 Aug 1;27(2):217-221
Zhang Y, Margolese S, Yudin M, Raboud J, Diong C, Hart T, Muchenje M, Librach CL, Gysler M, Loutfy M. Desires, need, perceptions, and knowledge of assisted reproductive technologies in HIV-positive women of reproductive age in Ontario, Canada. ISRN Obstetrics and Gynecology. 2012;2012:853503
Latest publications
Hemalal S, Yee S, Ross L, Loutfy M, Librach CL. Same-sex male couples and single men having children using assisted reproductive technology: a quantitative analysis. Reproductive Biomedicine Online. 2021 May;42(5):1033-1047.
Yee S*, Lipton N*, Fu V, Goodman C, Librach CL. Planned Oocyte Cryopreservation: Outcomes, Motivations, and Involvement of Primary Health Care Providers. Journal of Women's Health. 2021 May; doi:10.1089/jwh.2020.8888. *Contributed equally.
Yee S, Goodman C, Fu V, Lipton N, Dviri M, Mashiach J, Librach CL. Assessing the Quality of Decision-Making for Planned Oocyte Cryopreservation. Journal of Assisted Reproduction and Genetics. 2021 Apr;38(4):907-916.
Marom Haham L, Youngster M, Kuperman A, Yee S, Ben-Kimhy R, Medina-Artom TR, Hourvitz, A, Kedem A, Librach CL. Suspension of fertility treatment during the COVID-19 pandemic: views, emotional reactions and psychological distress among women undergoing fertility treatment. Reproductive BioMedicine Online. 2021 Apr;42(4):849-858.
Yee S, Goodman C, Fu V, Lipton N, Librach CL. Parenthood desire, childbearing plans, and oocyte utilization among women who previously underwent planned oocyte cryopreservation. Reproductive BioMedicine Online. 2021 Feb;42(2):442-450.
Baram S, Myers S, Yee S, Librach CL. Fertility Preservation for Transgender Adolescents and Young Adults (TAYAs): A Systematic Review. Human Reproduction Update. 2019 Nov 5;25(6):694-716.