Stem Cell Research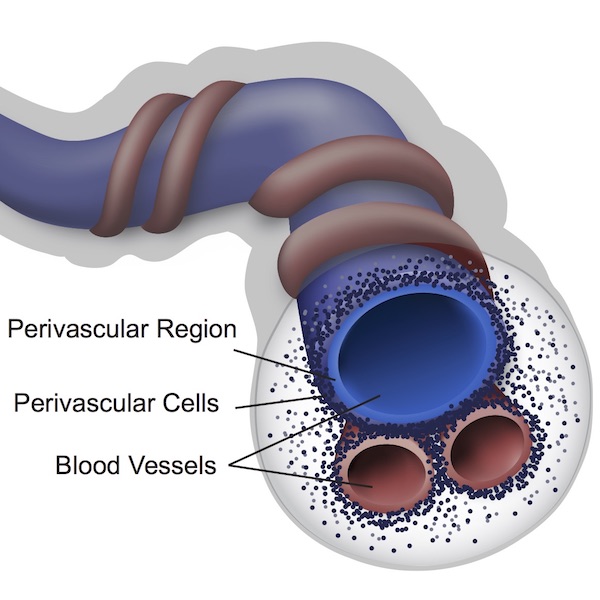 The stem cell research team at CReATe studies how specialized cells isolated from the umbilical cord can help repair tissues and organs impacted by disease or injury. Human umbilical cord perivascular cells (HUCPVCs) are a type of adult stem cell also known as "mesenchymal stem cells or MSCs". MSCs isolated from various parts of the body have gained a lot of attention for their utility in regenerative medicine because they can act like "multi-target" drugs. Our studies to date suggest that HUCPVCs are a young source of stem cells with greater regenerative capacity than older sources of MSCs, such as those derived from the bone marrow.
Our studies aim to answer the following questions:
Do HUCPVCs help regenerate specific tissues and organs? (see 3 active areas of research below)
How do HUCPVCs work to repair damaged or injured tissues and organs?
How can we grow or prepare HUCPVCs to maximise their regenerative properties and develop new cell therapies?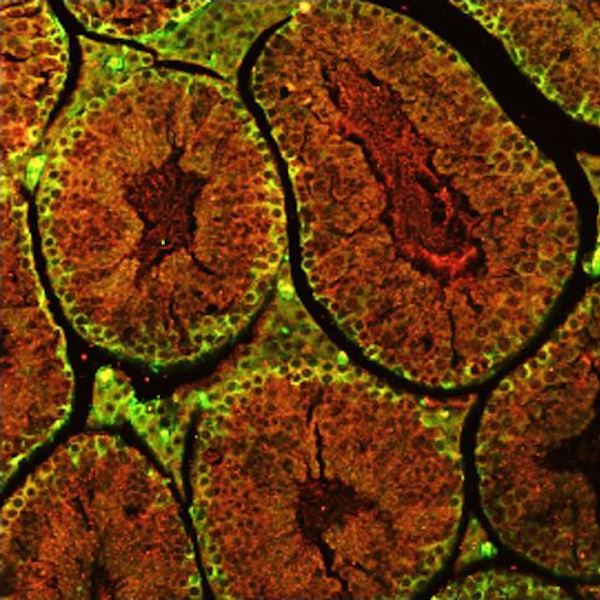 Stem Cell-Based Fertility Preservation Research
Exposure to environmental pollutants, drugs (for example chemotherapies) and infection can damage stem cells, spermatozoa or oocytes, as well as other important support cells in the reproductive organs. This can lead to loss of fertility due to an inability to produce functional sperm in the testis, eggs in the ovary, or to allow an embryo to grow in the uterus. In addition, damage to reproductive organs has important effects on hormonal balance affecting many other body systems and function. There is no proven way to prevent damage to reproductive organs such as the ovary, testicle and uterus in response to damaging agents.</p> <p>Our research team is developing new methods to use stem cells, including HUCPVCs, to prevent loss of germ cells in the ovary and testis, and to boost the function of stem cells that reside in the uterus and form the endometrium needed for a pregnancy to begin. We also study spermatogonial stem cells, the specialized cells in the testis that are needed to produce sperm, and are devising ways to grow them in a dish to treat infertility and to improve our understanding of male infertility.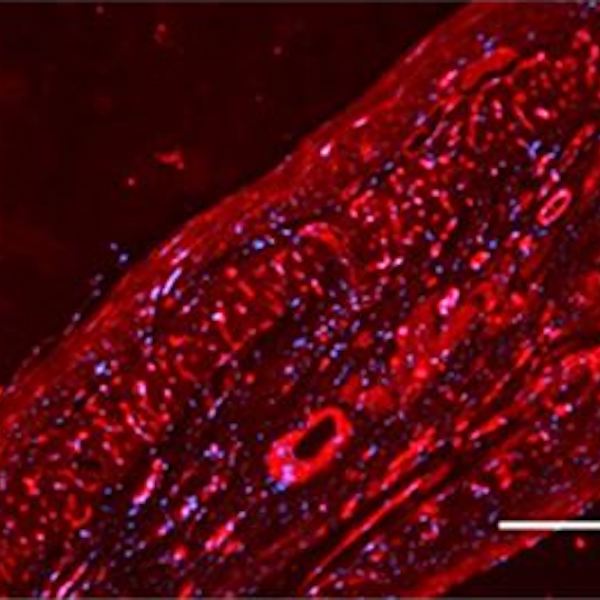 Cardiovascular Regeneration Research
Healthy blood flow is essential for all tissues in the human body. Many of the most severe injuries and diseases – such as stroke and infarction - are closely connected to damage or dysfunction of blood vessels. Our research has shown that HUCPVCs are able to support and regenerate cells and blood vessels after injury, such as a heart attack, in pre-clinical models. With financial support from the Ontario Centre of Excellence - Ontario Research Fund and in collaboration with the University Health Network (Toronto), we are developing a HUCPVC-based cell therapy for myocardial infarction. We are also exploring the possibility of using HUCPVCs for re-growing and repairing blood vessels in other vascular disease models to preserve and regenerate organs after ischemic injury.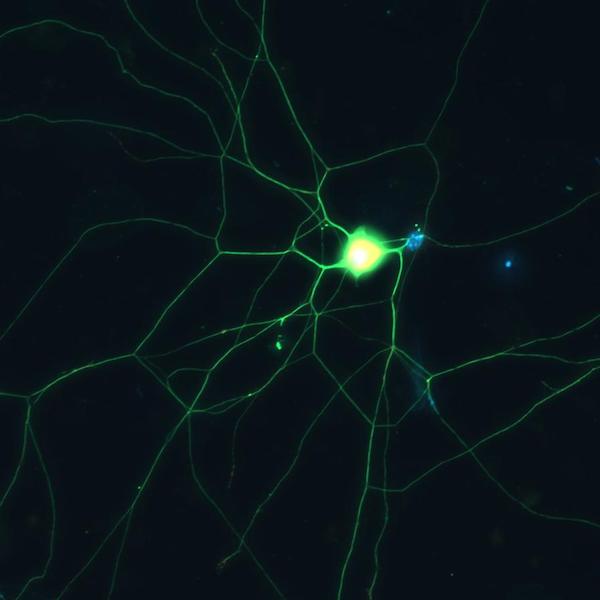 Neurovascular Regeneration Research
Diseases and injuries impacting the brain are becoming increasingly common and are associated with major personal and socioeconomic costs. Some of the most devastating neurological conditions like Alzheimer's disease or traumatic brain injury, involve cell death and/or damage to blood vessels in crucial brain areas. Our researchers have found that HUCPVCs secrete factors known to support brain cell survival, promote regrowth, dampen an exaggerated immune response and help rebuild damaged blood vessels. We are actively testing the ability of HUCPVCs and factors isolated from HUCPVCs, to prevent cell and behavioral changes associated with common neurodegenerative and psychiatric conditions.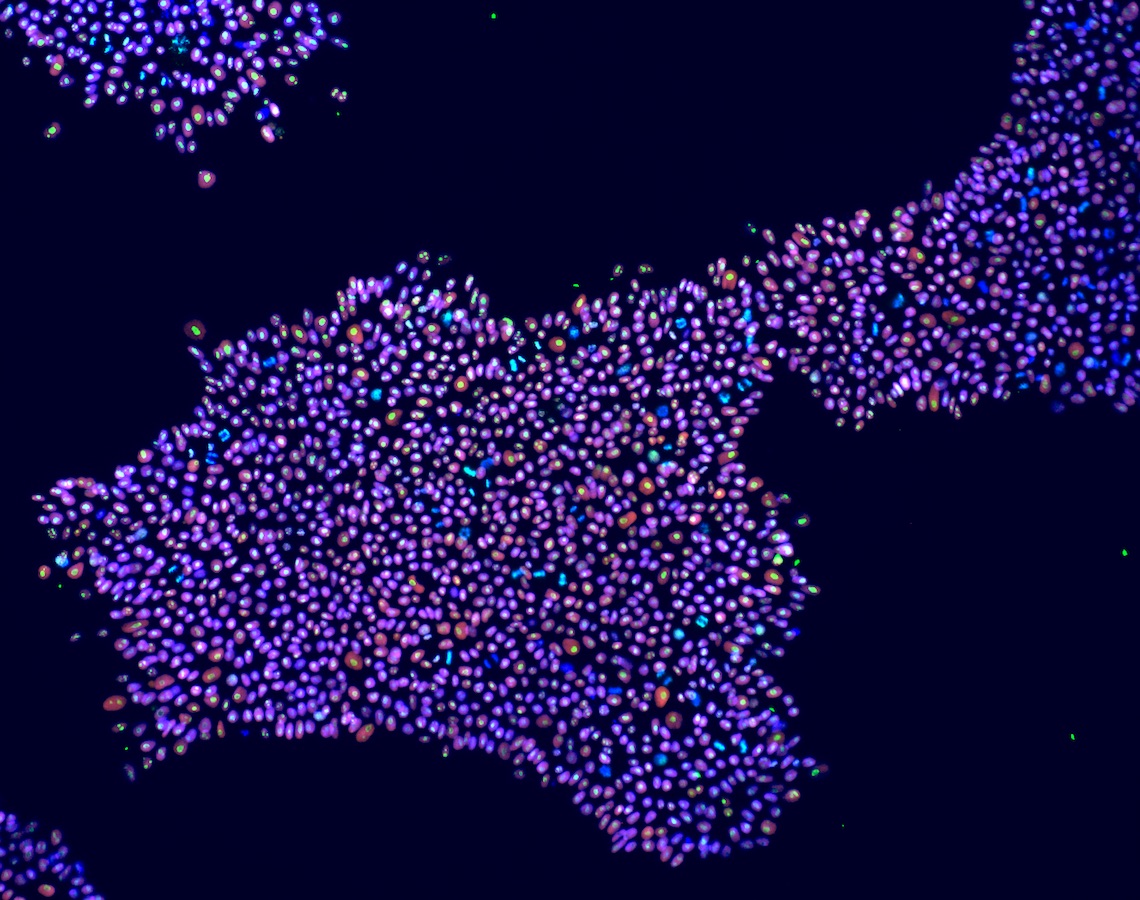 Vascular and Regenerative Medicine
Blood vessel formation occurs in tandem with organ development, and is similarly critical for repair following injury. This underscores the importance of healthy vasculature as an integral component of tissue regeneration. Previous research has described the multiple effects of FTM-HUCPVCs in ameliorating a range of diseases. Leveraging upon the therapeutic potential of these cells, our research program employs FTM-HUCPVC derived-human induced pluripotent stem cells (FTM-hiPSCs) as a dynamic platform to investigate the role of the vasculature in development and disease across multiple organ systems. Using a combination of 2-D and 3-D experimental models, we look to elucidate specific mechanism(s) responsible for disease pathology, as well as, explore cellular and acellular therapeutic strategies to promote tissue regeneration.
Other publications
Bazzigaluppi P, Beckett TL, Koletar MM, Hill ME, Lai A, Trivedi A, Thomason L, Dorr A, Gallagher D, Librach CL, McLaurin J, Stefanovic B. Combinatorial treatment using umbilical cord perivascular cells and Aβ clearance rescues vascular function following transient hypertension in a rat model of Alzheimer's Disease. Hypertension. 2019 Oct;74(4):1041-1051.
Gauthier-Fisher A, Kauffman A, Librach CL. Potential Use of Stem Cells in Fertility Preservation. Andrology. 2019 Sept. (Invited review).
Gauthier-Fisher A, Szaraz P, Librach CL. Pericytes in the Umbilical Cord. Part of "Biology of Pericytes: Development, Homeostasis and Disease", Springer Nature series "Advances in Experimental Medicine and Biology (ISSN:0065-2598)". 2019;1122:211-233.
Szaraz P, Librach M, Mander P, Hoseini B, Librach M, Iqbal F, Librach CL. A solution to prevent secondary flow in adherent cell cultures. Biology Open. 2019 Jul 25;8(7). pii: bio045294.
Vawda R, Badner A, Hong J, Mikhail M, Lakhani A, Dragas R, Xhima K, Barretto T, Librach CL, Fehlings MG. Early intravenous infusion of mesenchymal stromal cells exerts an age-dependent beneficial effect on neurovascular integrity and neurobehavioural recovery after traumatic cervical spinal cord injury: Evidence of superiority of first trimester umbilical cord perivascular cells. STEM CELLS Translational Medicine. 2019 Jul;8(7):639-649.
Gat I, Maghen L, Filice M, Kenigsberg S, Wyse B, Zohni K, Szaraz P, Gauthier Fisher A, Librach CL. Initial germ cell to somatic cell ratios impacts the efficiency of SSC expansion in vitro. Systems Biology in Reproductive Medicine. 2018 Feb;64(1):39-50.
Iqbal F, Szaraz P, Librach Matthew, Gauthier-Fisher A, Librach CL. Angiogenic potency evaluation of cell therapy candidates by a novel application of the in vitro aortic ring assay. Stem Cell Research and Therapy. 2017 Aug 14;8(1):184.
Szaraz P, Yarden G, Iqbal F, Librach CL. In vitro differentiation of human mesenchymal stem cells into functional cardiomyocyte-like cells. Journal of Visualized Experiments. 2017 Aug 9;(126), e55757.
Gat I, Maghen L, Felice M, Wyse B, Zohni K, Jarvi K, Lo K, Gauthier-Fisher A, Librach CL. Optimal culture conditions are critical for efficient expansion of human testicular somatic and germ cells in vitro. Fertility and Sterility. 2017 Mar;107(3):595-605.e7
Shlush E, Maghen L, Swanson S, Kenigsberg S, Moskovtsev S, Barretto T, Gauthier-Fisher A, Librach CL. In vitro generation of Sertoli-like and haploid spermatid-like cells from human umbilical cord perivascular cells. Stem Cell Research and Therapy. 2017 Feb 15;8(1):37.
Iqbal F, Szaraz P, Librach M, Gauthier-Fisher A, Li R, Librach CL. The aortic ring co-culture assay: a convenient tool to assess the angiogenic potential of mesenchymal stromal cells (MSCs) in vitro. Journal of Visualized Experiments: JoVE 2017; (127): 56083
Maghen L, Shlush E, Gat I, Felice M, Barretto T, Jarvi K, Lo K, Gauthier-Fisher A, Librach CL. Human umbilical perivascular cells (HUCPVC's): a novel source of mesenchymal stromal-like cells MSCs to support the regeneration of the testicular niche. Reproduction. 2017 Jan; 153:85-95.
Szaraz P, Iqbal F, Librach M, Maghen L, Barretto T, Kenigsberg S, Gauthier-Fisher A, Librach CL. In vitro differentiation of first trimester human umbilical cord perivascular cells into contracting cardiomyocyte-like cells. Stem Cells International. 2016: Article ID 7513252.
Hong SH, Maghen L, Kenigsberg S, Teichert A, Rameloo A, Shlush K, Szaraz P, Pereira S, Lulat A, Xiao R, Yie S, Gauthier-Fisher A, Librach CL. Ontogeny of human umbilical cord perivascular cells: molecular and fate potential changes during gestation. Stem Cells and Development. 2013 Sep 1;22(17):2425-2439
Latest publications
Barretto T, Park E, Telliyan T, Liu E, Gallagher D, Librach CL, Baker A. Vascular dysfunction after modelled TBI is rescued with administration of umbilical cord derived mesenchymal stromal cells and is associated with modulation of the angiogenic response. Journal of Neurotrauma. 2021 Jun 9. doi: 10.1089/neu.2021.0158
Mashiach J, Zohni K, Lopez L, Filice M, Garcia M, Wyse B, Glass K, Dviri M, Baram S, Gauthier-Fisher A, Librach CL. Human Umbilical Cord Perivascular Cells (HUCPVC) prevent chemotherapeutic drug-induced male infertility in a mouse model. Fertility and Sterility Science. 2021 Feb;2(1):24-32.
Zohni K, Lopez L, Szaraz P, Filice M, Wyse BA, Garcia M, Gat I, Glass K, Gauthier-Fisher A, Librach CL. Human umbilical cord perivascular cells maintain regenerative traits following exposure to cyclophosphamide. Cancer Letters. 2020 Dec 30;501:133-146.
Szaraz P, Mander P, Gasner N, Librach M, Iqbal F, Librach CL. Glucose withdrawal induces Endothelin 1 release with significant angiogenic effect from first trimester (FTM), but not in term human umbilical cord perivascular cells (HUCPVC). Angiogenesis. 2020 May;23(2):131-144.
Barretto T, Park K, Maghen L, Park E, Kenigsberg S, Gallagher D, Gauthier-Fisher A, Librach CL, Baker A. Axon degeneration is rescued with human umbilical cord perivascular cells – a potential candidate for neuroprotection after traumatic brain injury. Stem Cells Dev. 2020 Feb 15;29(4):198-211.
Gallagher D, Siddiqui F, Charlat M, Chaudry E, Moolla S, Fish J, Gauthier-Fisher A, Librach CL. Mesenchymal Stromal Cells Modulate Peripheral Stress-Induced Innate Immune Activation Indirectly Limiting Emergence of Neuroinflammation-Drive Depressive and Anxiety-like Behaviors. Biological Psychiatry. 2019 Nov 1; 86:712-724.